February 28, 2018 | OUR EXPERTS
Moment with Mandy: Work It Out
By Mandy Wolf Detwiler
---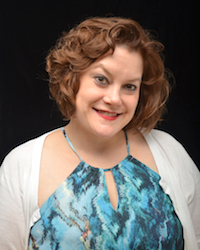 Mandy Wolf Detwiler, Managing Editor at Pizza Today
Our team spent weeks analyzing videos and submissions for our upcoming Young Entrepreneur Award, which will be handed out at International Pizza Expo later this month. I've been at Pizza Today for 14 years, and that means I've gotten a bit comfortable in my role. What I took away from reading these entries and watching their submissions is this: true young entrepreneurs aren't comfortable. If anything, they often toe the line.
After ultimately and painstakingly choosing our three finalists, I felt there were finalists who deserve a nod simply for originality. Thomas Richards, owner of Fat Angelo's Pizzeria in Morgantown, West Virginia, has an inspiring story. All of his employees are recovering addicts. That provides a safe haven in which to work, and he opts not to serve alcohol in his establishments.
Giovanni Cesarano took over King Umberto in Elmont, New York, from his aging father. Barely in his mid-20s, Cesarano suddenly found himself with employees who had watched him grow up in the family business –– and they didn't take him too seriously. After some housecleaning, training and fresh ideas, his business is now thriving.
Miles Dawson names each of his pizzerias after the mascots of the local schools. That breeds an immediate symbiotic relationship with the school district. His overall concept is built on transparency with his employees, which builds trust with them. It's a great way of doing business, and one that caught my eye.
If you're not working to keep your employees, you'll soon catch them walking out the door. Don't let a good one go by –– he may be your first franchisee.
Mandy Wolf Detwiler is managing editor of Pizza Today.
credits to Mandy Wolf
Original Link: https://www.pizzatoday.com/departments/our-experts/moment-mandy-work/